ABOUT US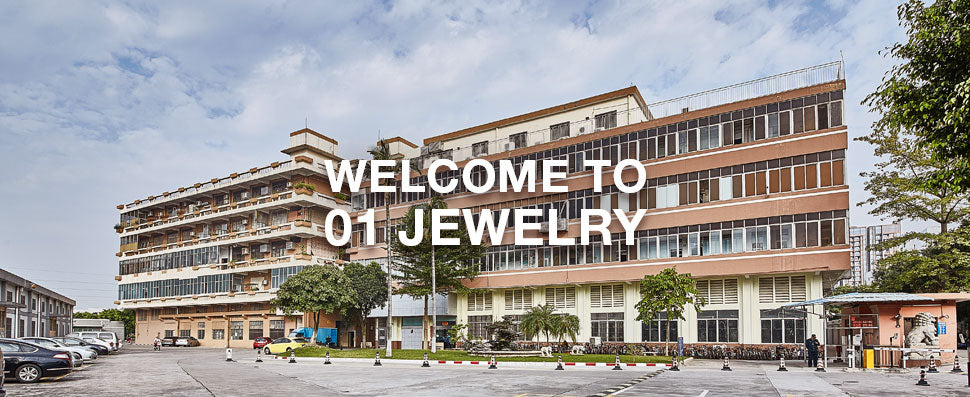 COMPANY PROFILE
◇Established in 2008, Locates at Panyu, Guangzhou, China.
◇ Space: 30,000 square feet.
◇ Workforce: 120 persons (20 engineers).
◇ Capacity: 50 K pcs monthly.
◇ Production Lead Time: Drop ship in 3 days, regular order in 4 weeks.
FACILITIES/ TECHNOLOGIES
Clean Room CVD Facilities, High Resolution 3D Printers, Laser Cutting Machines, Laser Engraving Machines, Flatting Machines, Lapping Machines, Succession Wax Injection Machine, Casting Machines, Filing Machines, Tumbling Machines, Polishing Machines, Central Dust  Collector, Glue Mixer, Glue Dispensers. Aging Machine, CNC Modeling, Electrochemical Polishing, Micro-Pave Assembly. 
ADVANTAGES
◇ Trouble-free Procurement Provider.
◇ Punctual Delivery 4 Weeks: Production Real Time Control.
◇ Constant Quality: Standard Operation Process Enforcement.
◇ JOL (Jewelry Optical Layer) Coating: Keep products anti-tarnished,2 years in normal displaying condition. 
◇ 2D-Laser Cutting: Turnaround 2-3 days/5k-10k pieces. The best suppliers in Personalized Jewelry.
◇ Fast-Turn-Around Prototyping - 14 Days.
◇ NDA (Non Disclosure Agreement) Enforcement: All products are processed in house (except plating).
◇ Conflict Metal and Social Responsibility compliance: Disney FAMA Authorized.
◇ ROHS Standard: Hazardous Metal Free.
◇ Scalable Manufacturing.
◇ RJC approved member, cert #0000 1946

CONSTANT QUALITY CONTROL
Full visual inspection based on specified criteria, Real time defects data collection. Strict IQC, Metal component inspection random check; Pass rate counted into KPI.
◇ In House Lab:   
Root Cause Detections: Layer Analysis, Metal Compound Analysis, Color Detection, H2S Oxidation, Abrasion Resistance, Peeling Force, Pull, Salt Spray and Drop Tests.
◇ Third Party Test Lab: 
SGS, TUV, and Intertek for re-inspection and certificate issuing.

FAST TURN AROUND
PROTOTYPING
14 Days Rapid Prototyping NPD 400 Designs/Month
10 senior designers, 10 CAD-CAM specialists, 30 engineers & technicians;
Operation process defining standard, Pilot runs to ensure trouble-free
mass production.

NDA ENFORCEMENT
All concerned staffs and suppliers enter the NDA (non disclosure agreement)
◇ All designs and prototypes are monitored in house.
◇ No USB sockets in any office computers.
◇ CAD files are saved at company's server only, unauthorized download is prohibited.
Daily melting of waste wax pieces, scrap items will be returned to MCD for recycle.
◇ Rubber molds/ metal molds/ samples all are controlled by MCD.

Get In Touch: Raymond Chen
Tel: +86 13600033388 or +852 92464681
Email: raymond@01jewltd.com
China Factory:  
Block 1, No. 1 Lijun Rd. Shatou, Shiqiao, Panyu, Guangzhou, China
Tel: +8620 6680 9151
Postal Code: 511400
工厂地址: 广州市番禺区沙头街西丽工业区丽骏路1号1座
HK Office:
604 6/F Winghing Ind Bld, Nos 83, Chaiwankok Street, Tsuen Wan,
N.T. Hong Kong
Tel: +852 2480 6308
香港地址: 香港荃湾柴湾角街83-93号荣兴工业大厦6楼604